Taylor is on the cover of the October 25th issue of Rolling Stone, which will hit shelves soon. In the meantime, you can check out a preview in the gallery, thanks to exaggerationsandexclamations.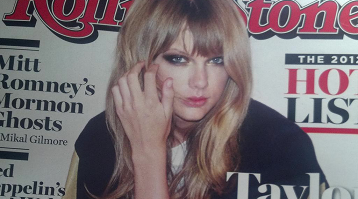 Check back to TaySwift.com once we have scans from the publication!
EDIT: We added low quality scans to the gallery, thanks to kellygoodz.