We have added a new outtake from Taylor's Rolling Stone magazine photoshoot to the gallery. She looks amazing in the shot, so be sure to click on the preview below to check it out!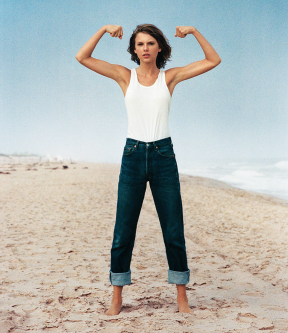 Also, don't forget to tune in to The CW tonight to see Taylor perform during the iHeartRadio Music Festival!
iHeartRadio Music Festival Night 1 – This concert extravaganza features performances by some of the music industry's biggest names, including Taylor Swift, Mötley Crüe, Coldplay, Nicki Minaj and Ariana Grande, amongst others.