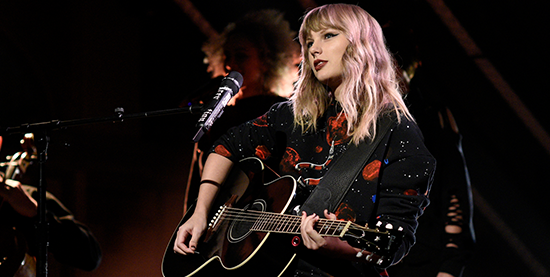 A day after dropping her new album, Reputation, Taylor appeared as a musical guest on Saturday Night Live. This marks her first return to the show since 2009. Taylor performed "...Ready For It?" and "Call It What You Want."...
The "...Ready For It?" music video is out! This is Taylor's second video and single from her upcoming album, Reputation. See the video below! Don't forget, Reputation will be releasing everywhere on November 10!
A montage for Saturday night's Alabama vs. Florida State college football game featured a Taylor Swift song. The song was not her new single "Look What Made Me Do." It was instead "Ready For It," another track set to...